Pay by Credit/Debit Card



Here we listed 4 available credit card payment methods. These are the most frequently used credit cards on our site. If your credit card was not listed, please don't hesitate and just go ahead.
Pay by Paypal

If you would like to pay by PayPal, you could choose the icon. You will be redirected to the PayPal payment page, where you could confirm the payment by logging in. If you don't have a PayPal account, please click "Pay by Debit/Credit Card" icon and you'll be redirected to a PayPal secure page.You could input your credit card info to complete the payment.  
Pay by Apple Pay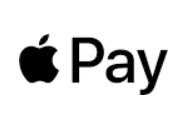 If you are using an iPhone or iPad to purchase on our site, the "Apple Pay" icon will present dynamically on the checkout page. This icon will not present if you are using an android device. 
Pay by Google Pay

If you are using an android device, you could use Google Pay for the checkout. The "Google Pay" icon will present automatically on the checkout page. You could fulfill the payment by clicking the "Google Pay" icon. The icon will not present if you are using an apple device. 
Pay By Shop Pay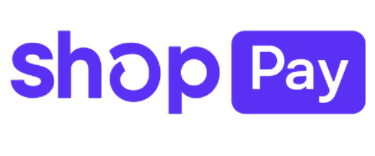 For the checkout, after the customer filled in his shipping, billing and credit card information, the information can be traced by entering user's mobile phone number and opting in.
After customers opt in to Shop Pay and complete the SMS verification, they can use their saved information on any Shopify checkout that has the feature enabled. They don't need to verify themselves again. 
"Discount Code"
You can apply coupons when checking out. When you enter the coupon code and click "Apply", the discount will automatically present in your order amount. Please note that they will not present if you don't click "Apply". 
NOTES:
Please make sure you enter the correct code as you received and there is no space before, within, or after it. To avoid errors, we suggestyou copy/paste the promotional code directly.
Only one discount code could be applied for each order.
We will provide detailedinformation on which products could be applied to.
Sales & Use Tax
1.What is Sales & Use Tax?
Sales & Use Tax ("Sales Tax") will be charged by applicable states of the US to customers who purchase from us. We are required by law to collect Sales Tax in those states. You will see the Sales Tax applied to your order once you confirm your shipping details and proceed to checkout.
2.How is Sales & Use Tax calculated?
Sales Tax is calculated on the total merchandise value net of any discount. Total taxes may also include taxes charged on the delivery and shipping fees (if taxable in your state).
Sales Tax charged on your order will be displayed at the checkout stage.
3.Is Sales & Use Tax refundable?
For returns and/or refunds, the appropriate Sales Tax will also be refunded to the original payment method.